DETAIL
【1 most popular】 Yamakas course 【5980 yen → 4980 yen (tax excluded)】 All 14 items plenty 3 hour free drinks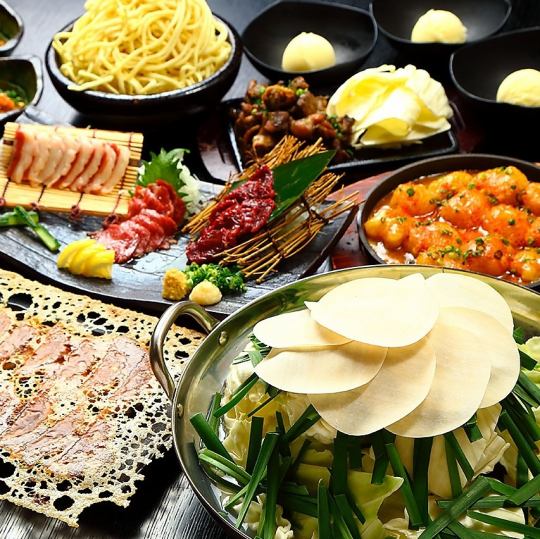 By using a coupon4980 yen
※ We will make it 2.5 hours on weekends.(Tax excluded)
All-you-can-drink available

■ All you can drink menu ■ ※ Last order 30 minutes ago
Reservation deadline

Visit of hope the day before until 23:00
【Awards and New Year's Party 1st Popularity】 Yamakas Course 【5980 yen ⇒ 4980 yen】 All-you-can-drink 2 hours and 30 minutes on weekends !!! Affordable discounts with coupons!
Course menu
【Yamakas course cooking content】
◆ dating forward
◆ Bean-weed special salad
Broiled marinated cod roe
◆ Korea Garlic & Mentaiko Changa Heavily
◆ Today's excellent dishes
◆ Akuta cheese thick-baked egg
◆ Addictive chicken wings
◆ beef puncture sting
◆ Homemade vinegar with soy sauce to eat
◆ Azatsu of a pot and bean wealth
◆ Additional moto
◆ Additional vegetables
◆ Sesame noodles of the end
◆ sweet
※ Please note that there are changes in pear stinging due to arrival, cherry stabbing in advance.
All-you-can-drink menu
· ※ Please inquire the contents
Coupon that can be used
【Year End Party No. 1 most popular】 Yamakas Course 【5980 yen → 4980 yen】 All fourteen items plus 3 hour free drinks

Presentation conditions

At the time of booking and when visiting

Conditions of use

No other tickets / services can be used together / 1 pair 1 time 1 sheet / reservation required / 4 people or more

Expiration date

Until the end of June, 2018
2017/11/07 update